Food Program for Homeless in Vancouver – CAN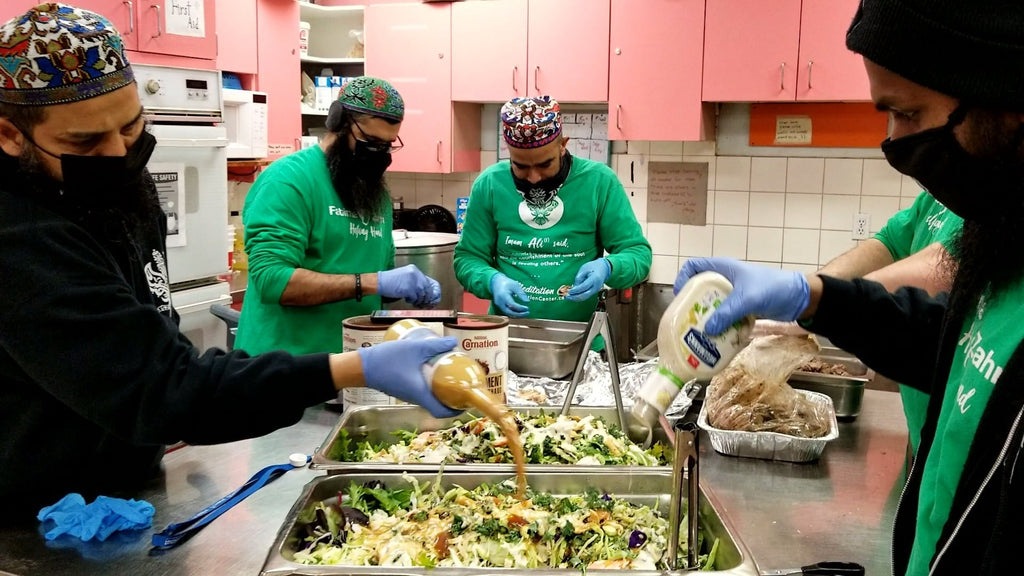 Event: Food program for the homeless and people in need.
Location: Homeless shelter in Vancouver Downtown Eastside.
Program: FZHH volunteers prepared and provided warm meals with love and gratitude to over 110 people.
Menu: Lamb roast soup, salad, buns, hot chocolate, cookies, and bananas.
Please support and donate generously.
Sadaqah

Please add a note on which Sadaqah, Sadqah (صدقة) , or Sadaqqt (صدقات) the payment is for and dua requests. Sadaqah Nafilah: Sadaqa Lillah (لله), Sadaqa Waqf (وَقْف), Sadaqah Ja...

Donate Now

Zakat

Fulfilling your Zakat is an act of faith that purifies wealth while also serving humanity. Your payment offers recipients much-needed help, hope and a chance to improve their li...

Donate Now