Honoring Birthday of Mawlana Shah Naqshband (Q) with Hot Meal Distribution – CHI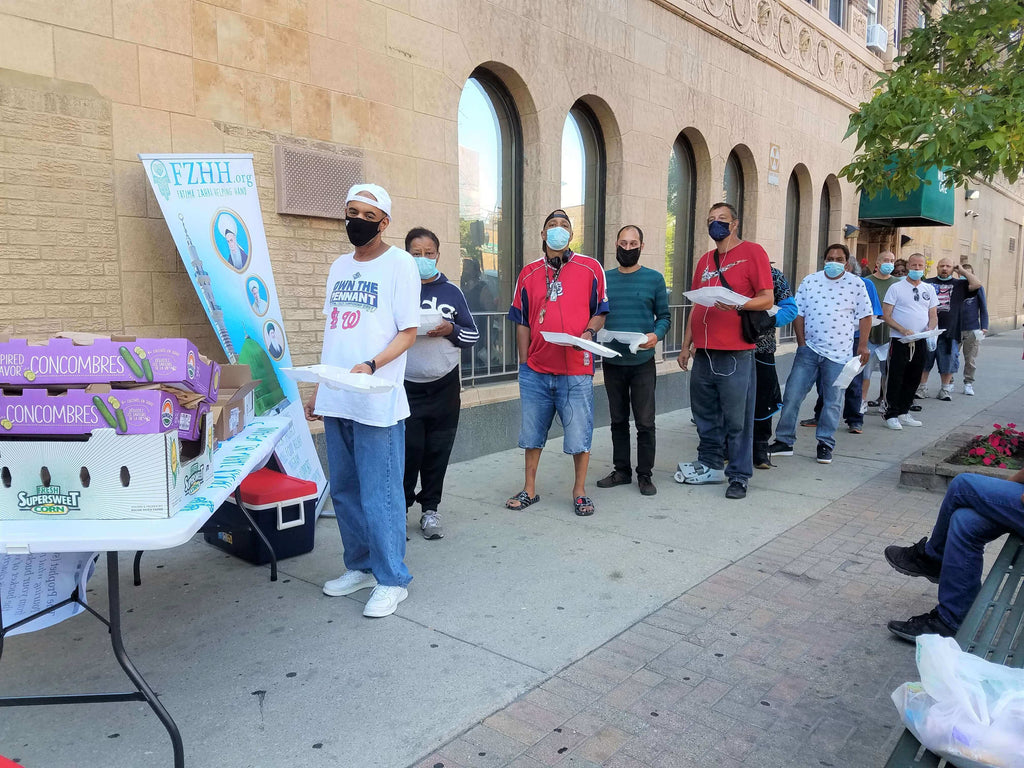 Chicago – Aug 22th, 2021
In honor of Mawlana Shah Naqshband's (Q) Holy Birthday (14th Muharram), FZHH volunteers distributed 114 Hot Meals & Water to homeless & mentally challenged men and women living in Wilson Care – Chicago.
Hot Meals included – Slice of Pizza with Hot Dog & Water.
Shokran to all those who supported and participated.
Please continue to show your love by supporting these FZHH programs.
Sadaqah

Please add a note on which Sadaqah, Sadqah (صدقة) , or Sadaqqt (صدقات) the payment is for and dua requests. Sadaqah Nafilah: Sadaqa Lillah (لله), Sadaqa Waqf (وَقْف), Sadaqah Ja...

Donate Now

Zakat

Fulfilling your Zakat is an act of faith that purifies wealth while also serving humanity. Your payment offers recipients much-needed help, hope and a chance to improve their li...

Donate Now