Welcoming Holy Month of Rabiul Thani by Distributing Food Hampers to Refugee Families at Muslim Food Bank – CAN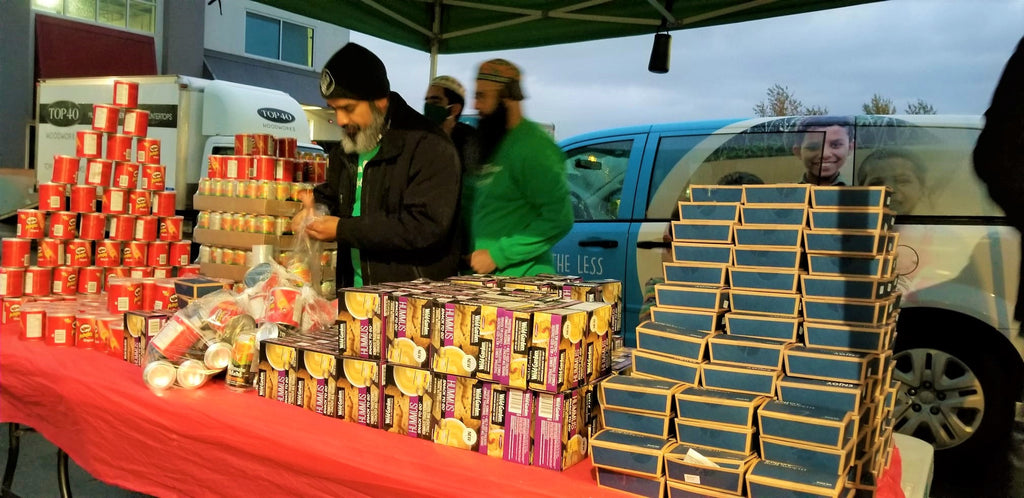 786- Allahumma salli ala Muhammadin waAla aali Muhammadin wa sallim. FZHH Relief Van was at Muslim Food Bank today after Fajr prayers.
FZHH volunteers distributed food hampers to over 200 refugee families. Hampers included: Hummus packs, Juices, Chips, Chocolates, Energy Bars, Almonds, and Bread.
Special thanks to our friends at Westjet for their support🙏
Mobile Food Relief Program

Food Rescue & Redistribution: Support Today To Purchase More Vehicles and Equipment To Help Those In Need! As Salaamalaikum warahmatullahi wa barakatuh Brothers & Sis...

Donate Now

Sadaqah

Please add a note on which Sadaqah, Sadqah (صدقة) , or Sadaqqt (صدقات) the payment is for and dua requests. Sadaqah Nafilah: Sadaqa Lillah (لله), Sadaqa Waqf (وَقْف), Sadaqah Ja...

Donate Now

Zakat

Fulfilling your Zakat is an act of faith that purifies wealth while also serving humanity. Your payment offers recipients much-needed help, hope and a chance to improve their li...

Donate Now