Celebrating URS of Imam Ghazali (Q) by Serving Women & Children at Maqam of Sayed Shah Jamal Uddin (Q) – PK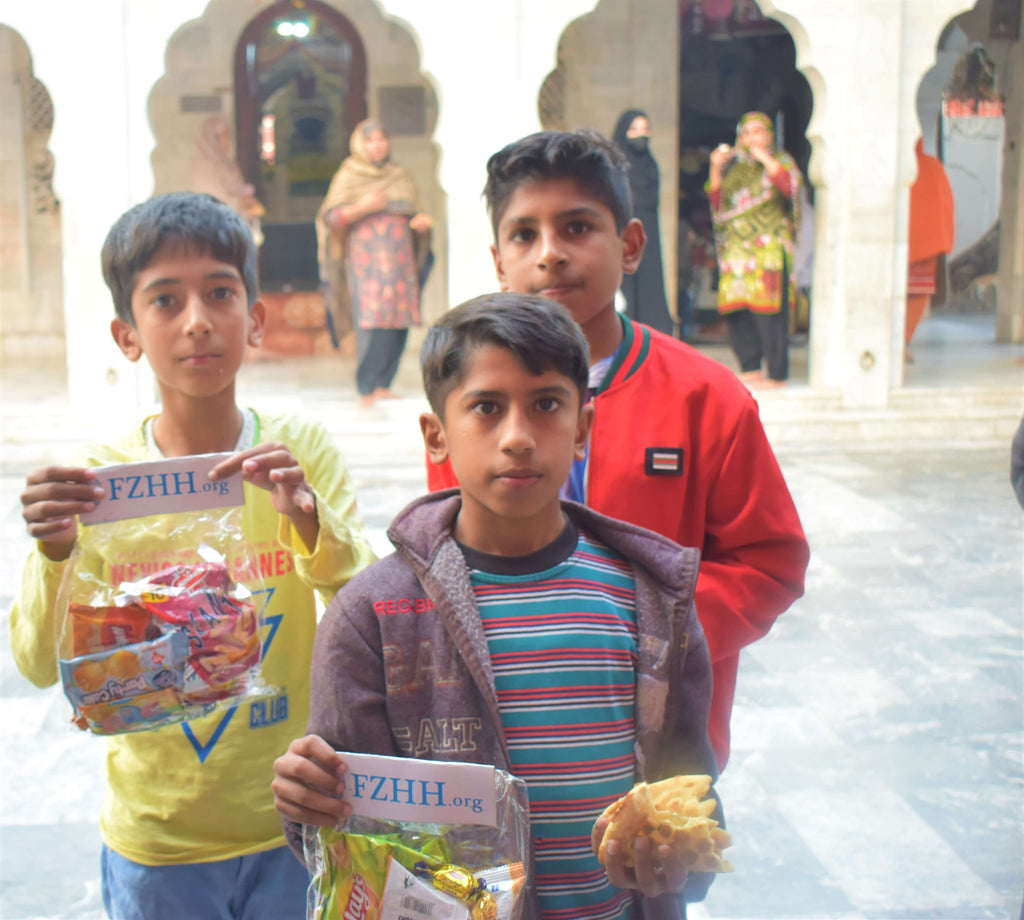 Bismillahir Rahmanir Raheem 
FZHH celebrated Urs Mubarak of Imam Al-Ghazali (Q) at the Maqam of Sayed Shah Jamal Uddin (Q).
Baba Shah Jamal (Q) rejected Mughal emperor Akbar's Din-i-ilahi and brought the people back to Islam. His Dergah rests opposite to Forman Christian College, Lahore. A stairway leads to the Green Dome decorated with lights.
Women and children were served with rice, and Jalebis. Children also enjoyed FZHH goodie-bags.
Shokran to all those who supported and participated 🙏🏽
Please continue to show your love by supporting these FZHH programs.
Sadaqah

Please add a note on which Sadaqah, Sadqah (صدقة) , or Sadaqqt (صدقات) the payment is for and dua requests. Sadaqah Nafilah: Sadaqa Lillah (لله), Sadaqa Waqf (وَقْف), Sadaqah Ja...

Donate Now

Zakat

Fulfilling your Zakat is an act of faith that purifies wealth while also serving humanity. Your payment offers recipients much-needed help, hope and a chance to improve their li...

Donate Now