Faisalabad, Pakistan - Honoring Holy Day of Jummah/Friday by Distributing 90+ Goodie Bags to Local Community's Beloved Orphans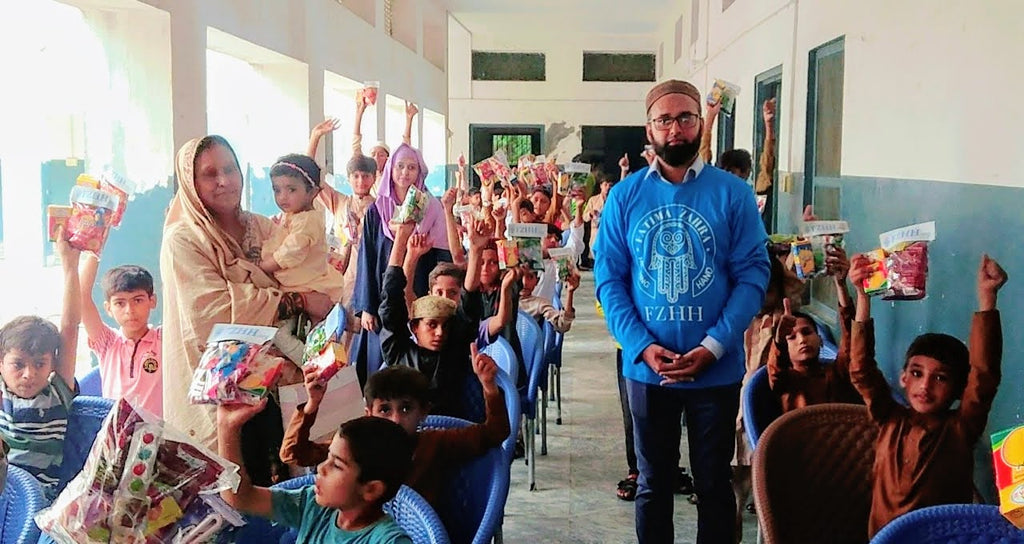 Bismillahir Rahmanir Raheem
"When Allah blesses you financially, don't raise your standard of living, raise your standard of giving." Anonymous
al Hamdulillah under the blessed guidance of Shaykh Nurjan Mirahmadi, FZHH & its Faisalabad, Pakistan volunteers honored Holy Day of Jummah/Friday by distributing 90+ goodie bags to local community's Beloved Orphans.
MashAllah with Shaykh Nurjan's blessings, distribution included:: 
Goodie Bags with S

nacks & Juice
Jummah Mubarak🙏🏾.
Shokran to all the those whom donated and supported 🙏🏾.
Please continue to show your love by supporting these FZHH programs.
Orphan Support

Empowering the Youth of TomorrowIn our world today, countless innocent lives are uprooted and faced with adversity, a situation exacerbated during these challenging times. Regre...

Donate Now