Eid-ul-Adha Distribution to Orphans & Underprivileged Families – PK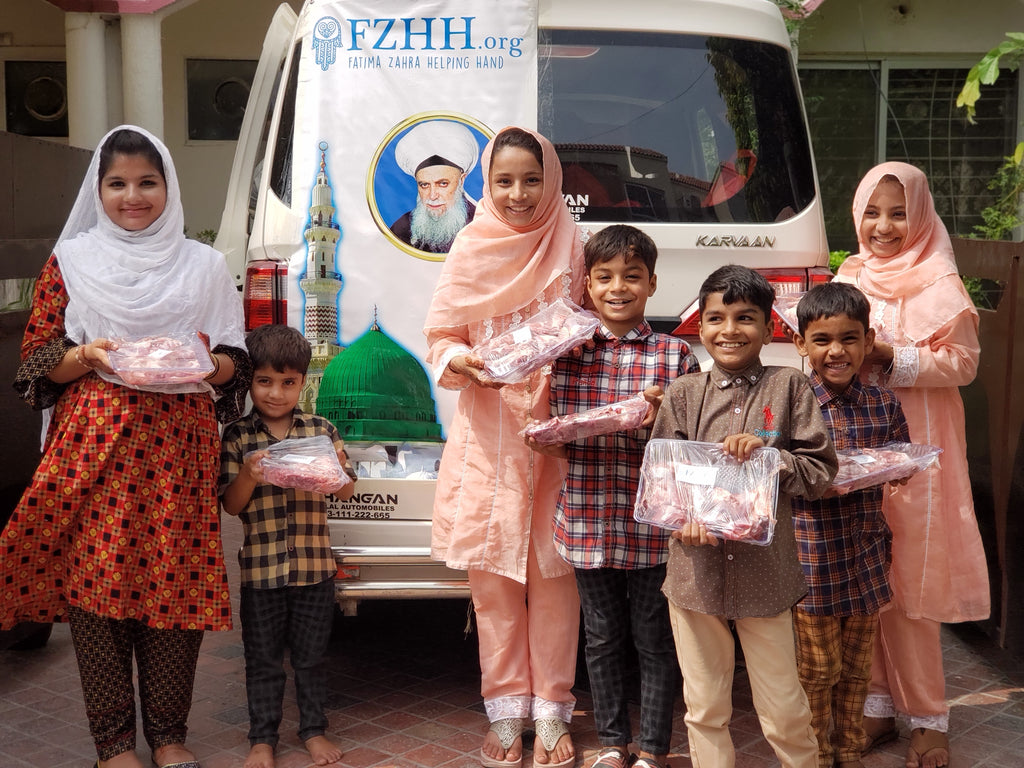 Eid-ul-Adha Distribution
On 2nd day of Eid-ul-Adha 2021, FZHH-Pakistan team distributed the meat of 15 goats among around 200 families in underprivileged areas of Lahore, Pakistan. The meat was distributed among our dear orphans too.
The families in following areas were served,
Bao Wala
Kahna Old
Kahna New
Some areas of Kaacha
Following Orphanages were served with meat,
Anjuman-e-Sulamania
Mera Ghar Orphnage
Thank you to all whom supported and volunteered.
Please partake in the immense blessings by supporting.
Qurban Support

Payment for any program requiring Qurabani or Qurban قربانى‎ offerings including Udhiyyah أضحية for Eidul Al Adha عيد الأضحى‎ sacrifice. Based on Price Per Kilogram. Payments ar...

Donate Now