Pakistan - Honoring URS/Union of Mawlana Shaykh Ali ar-Ramitani ق ع & Imam Shamil ع by Preparing & Distributing Meat of 14 Holy Qurbans to Community's Orphanages & Families in Need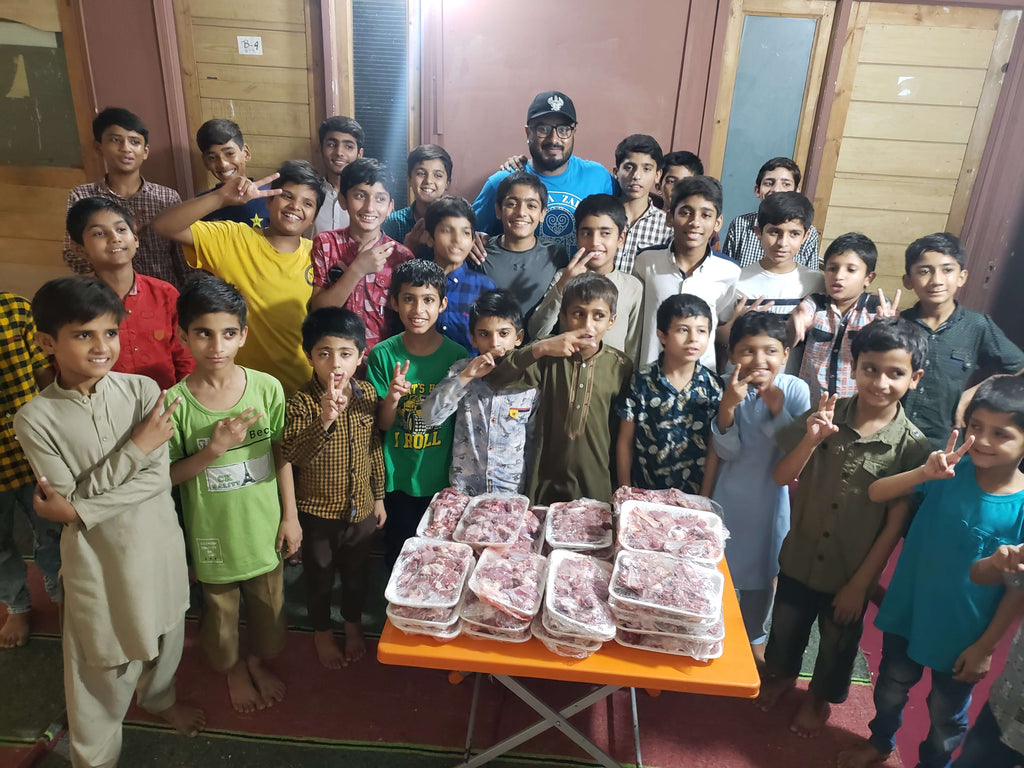 Bismillahir Rahmanir Raheem
"Sadaqah wipes out sins like water extinguishes fire." Prophet Muhammad ﷺ (S.A.W)
al Hamdulillah under the blessed guidance of Shaykh Nurjan Mirahmadi, FZHH & its Pakistan volunteers honored URS/Union of Mawlana Shaykh Ali ar-Ramitani ق ع & Imam Shamil ع by preparing & distributing meat of 14 Holy Qurbans to community's orphanages & families in need.
MashAllah with Shaykh Nurjan's blessings, Holy Qurbans used for this distribution are on behalf of:
1 Qurban Sayedena Muhammad ﷺ His Family His Companions
1 Qurban Shaykh Nazim Haqqani
1 Qurban Shaykh Mehmet Adil
1 Qurban Shaykh Nurjan Mirahmadi
1 Qurban Asim Barye
1 Qurban Eman Nader with Ahmed Qoura
1 Qurban Mustafa Sotti
1 Qurban Hacer Osman Mustafa Pasha
1 Qurban Dervish Hussein Lord
1 Qurban Fatima Dervish
1 Qurban Niyazi Dervish
1 Qurban Ozdemir Gecici
1 Qurban Asim Barye and Family
1 Qurbani Esma Gutic
Shokran to all the those whom donated and supported 🙏🏾.
Please continue to show your love by supporting these FZHH programs.
Mobile Food Relief Program

Food Rescue & Redistribution: Support Today To Purchase More Vehicles and Equipment To Help Those In Need! As Salaamalaikum warahmatullahi wa barakatuh Brothers & Sis...

Donate Now

Qurban Support

Payment for any program requiring Qurabani or Qurban قربانى‎ offerings including Udhiyyah أضحية for Eidul Al Adha عيد الأضحى‎ sacrifice. Based on Price Per Kilogram. Payments ar...

Donate Now